Once again, my backlog of books to be read is growing and, with two new releases of my own this month, the time for reading has shrunk alarmingly. I hope to catch up a bit next month when I'll be off to Australia for three weeks, with my trusty Kindle fully charged. Until then, here are some recently released books that I'm really excited about reading.
Finally, finally a sequel to the amazing The Healers' Road by S E Robertson, which was a five star read for me back in 2014. I described it as literary fantasy, a beautifully written story of two very different people thrown together and gradually inching towards an accommodation as they travelled about offering their opposing styles of healing skills as needed. In The Healers' Home, the two have a settled place to live for the first time. I can't wait to find out how they adjust to a very different way of life. You can read my review of the previous book here.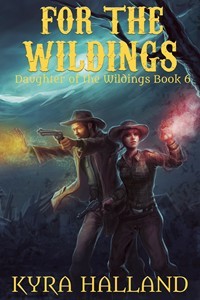 Here's one that I should have mentioned before, because it's been out for a while. For The Wildings is the final installment of Kyra Halland's six-part Daughter of the Wildings series, a western/fantasy/romance mash-up that I've absolutely loved. The mixture of magical fireworks with cowboy-style shoot-em-ups is something that really shouldn't work, but absolutely does. Combine that with Halland's customary elegant world-building and a gentle romance, and this whole series is a winner. I'm looking forward to finding out how it ends. You can read my review of Beneath The Canyons, the first part of the series,  here.